When I think of great guitar craftsmen and luthiers, Semie Mosely, Paul Bigsby and Les Paul come to mind. When I think of skilled individuals capable of carrying on the legacy of these innovators, TK Smith is the only craftsman I can think of who can faithfully fulfill the need of this niche market.
I've featured TK's work in previous posts, but in this post I'm excited to say that I'm finally going to have one of my Gretsch guitars overhauled by someone who, in my opinion, is the best around.
I've been a fan of TK's pickin' since I first saw him play with the Trio at the historic Palomino Club in North Hollywood during the early 1990's. When I discovered that he was a highly skilled fabrictor and craftsman, I set my crosshairs on having him transform one of my guitars into something tremendously unique.
At first I wanted just an inlaid pickguard, but I've decided to give TK full artistic freedom (as if the guitar were his own) to put his stamp on my guitar and cannot wait see what brilliant piece of art he makes of it.
To see TKs amazing work, checkout his:
Website
Flickr
You Tube
Contact TK
here
to discuss work you'd like to have started.
www.vintageengineerboots.com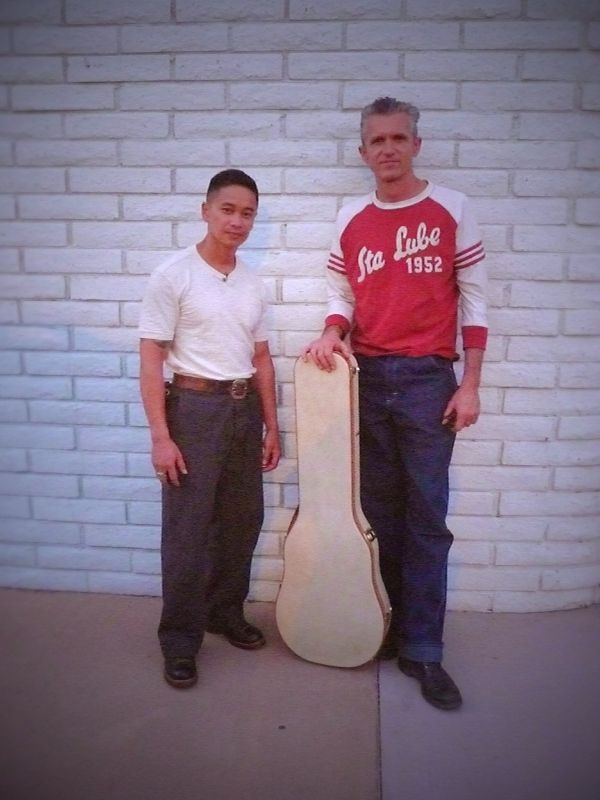 The official handoff of my Gretsch guitar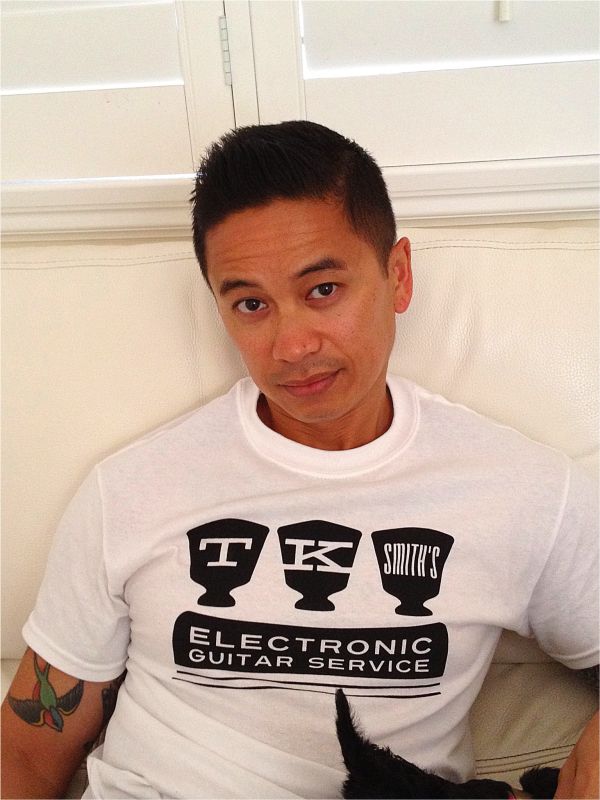 Proudly sporting my new shirt