I've recently taken ownership of my third pair of the
John Lofgren & Co.
Engineer Boots in cognac. This pair is the result of a collaboration between John Lofgren and
Mushmans
company using Italian tannery Badalassi Cowhide.
www.vintageengineerboots.com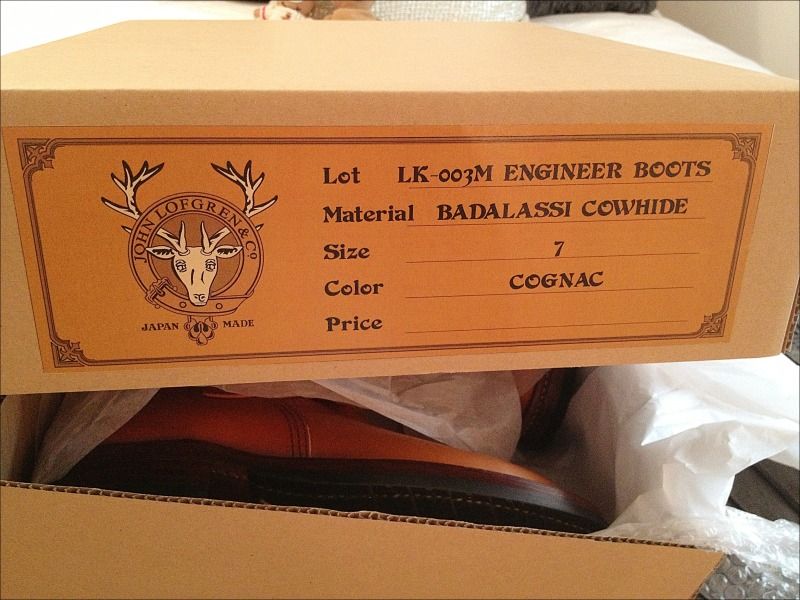 The first thing I noticed was the incredibly unique smell of the tannery fresh Badalassi leather followed by the equally unique and amazing color - only to get better with age.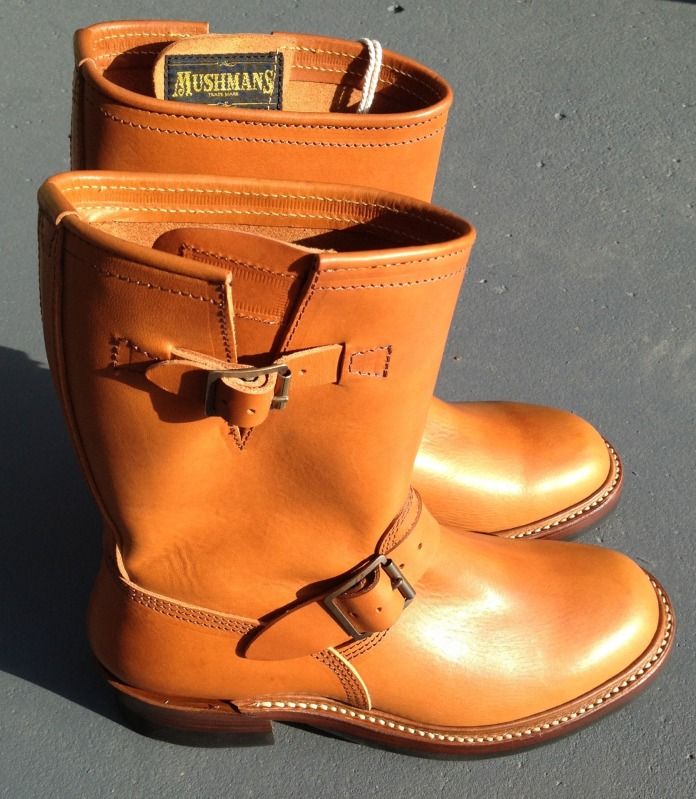 It's a proven fact that this leather becomes darker and more rich over time, so I've decided to sun tan them a little before first use.
Another thing I noticed was how light this pair was compared to my other two pairs. This is partly due to the tanning process which leaves the leather less dense than your typical American-tanned hides. Japanese leather is equally as light - the actual livestock obviously plays a factor.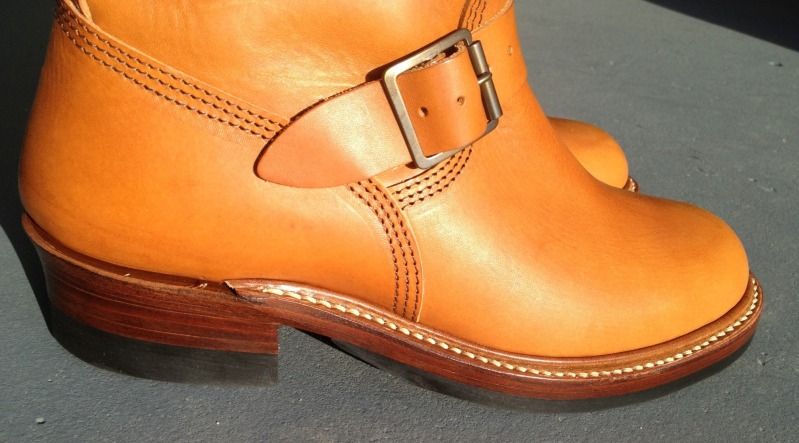 Triple stitching where they count at stress points on the heel counter and upper vamp prove that not only are these attractive Engineer Boots, but absolutely functional.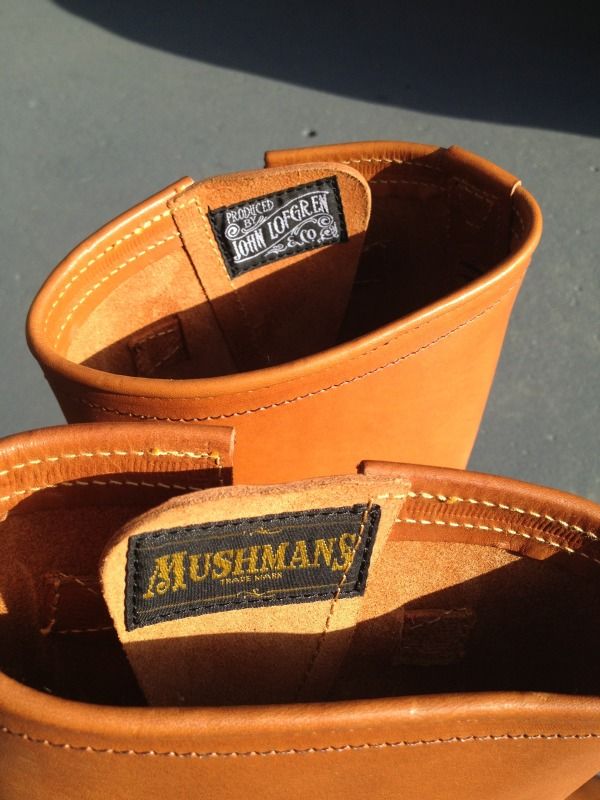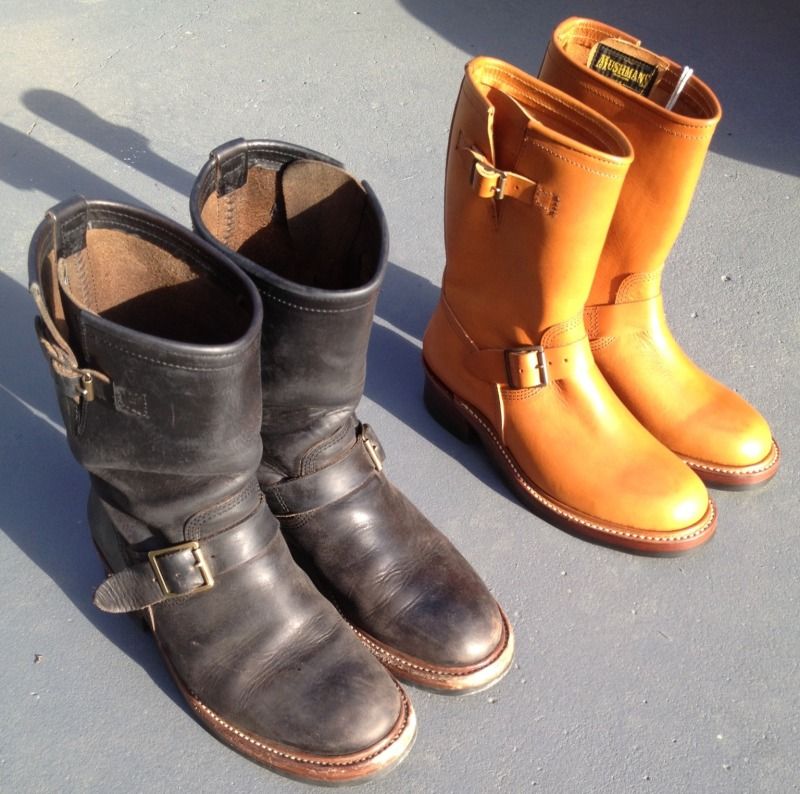 I've chosen to bring my black pair on vacation, so here they are together - trio photo to follow.
These boots are definitely in a league of their own and anyone desiring a pair of 1950's-style Engineer Boots should consider what I feel to be the best of its style in my twenty-two years of collecting boots.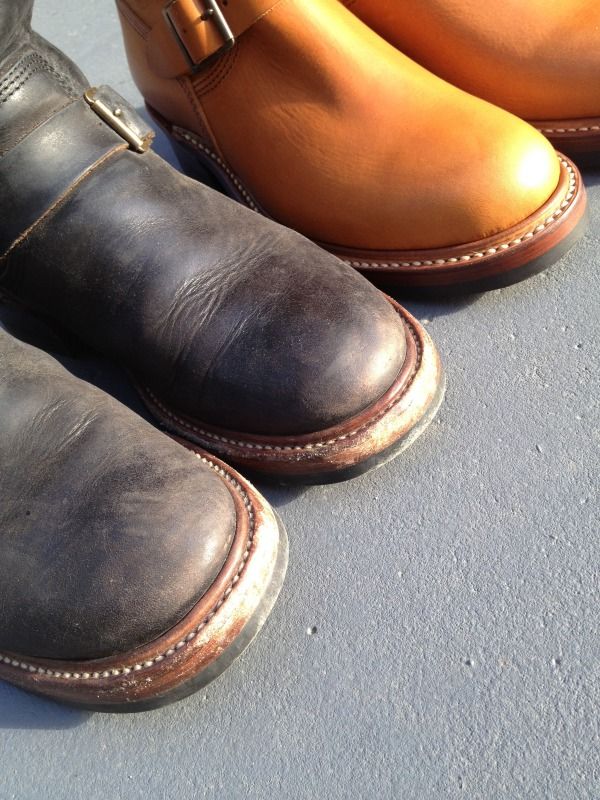 The unreinforced toe box allows for a highly desired deflated toe over a short period of normal and constant wear.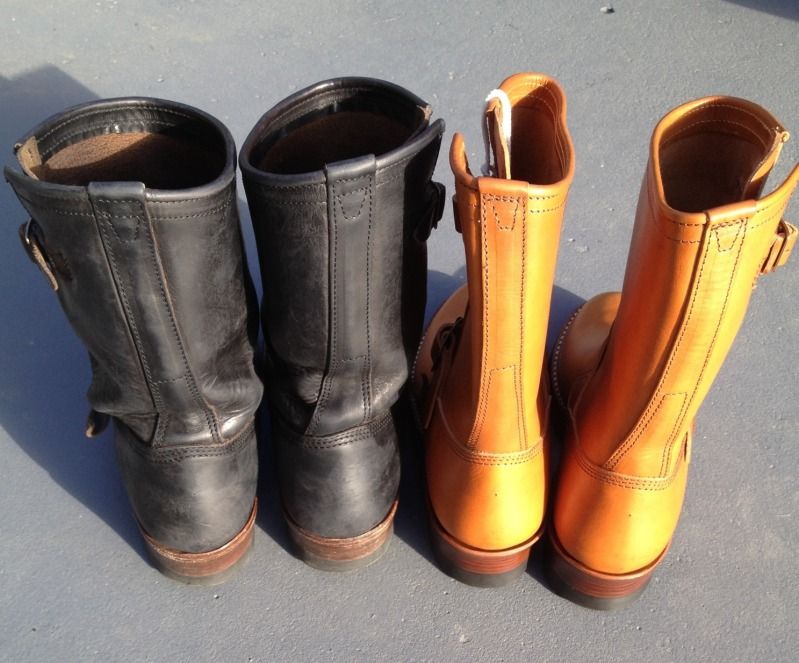 Here's an older photo of my black and brown pair.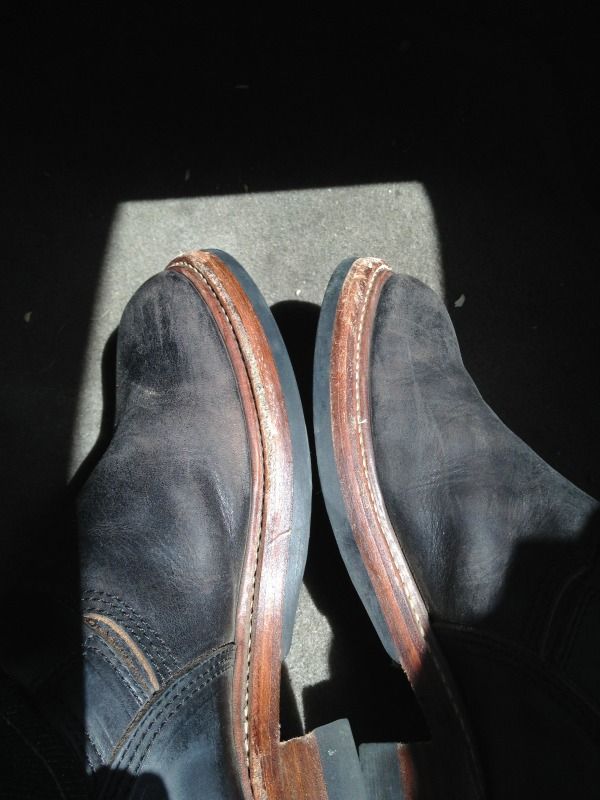 ...and a mediocre photo taken today depicting the developing patina.