Brand: Herman Shoes & Boot Co.
Circa: 1940's
Color: Brown
Size: 9 1/2
Soles: Half-sole Biltrite with Griplug
Leather: Horsehide
Hardware: Patinaed nickel
Sold For: Best offer from $1,399
Not a bad original asking price, so congrats to the buyer who scored these amazing boots at a best offer. Everything about this model - condition, patina, soles, quadruple heel counter stitching, flat toe box and "Horsehide" stamp - make them one of only a few true Vintage Engineer Boots worth mentioning so far this year.
www.vintageengineerboots.com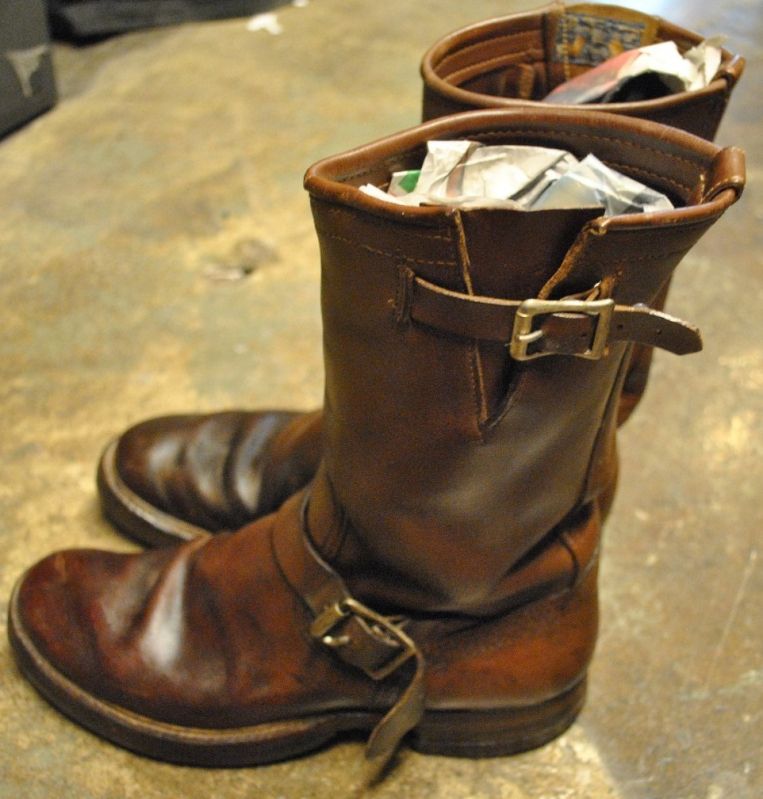 The harness-style upper buckles appear to replacements, as indicated by the crappy stitching.