Jillian and I had a great time hanging out at the Alameda Swap Meet this weekend. Not that we found amazing deals (Jillian picked up a great pair of bullet planters and I picked up a workwear vest), but we had an awesome time hanging out with some really cool friends, John and Sylvie.
I picked up a great horsehide jacket the last time we visited a year ago, but wasn't so lucky this time.
This vendor told me he picked up the great pair of late 1950's / 1960's Chippewa Engineer Boots for twenty dollars. I found it hard to believe, but it's a cool story nonetheless.
Here's a neat sign he said he picked up also for twenty dollars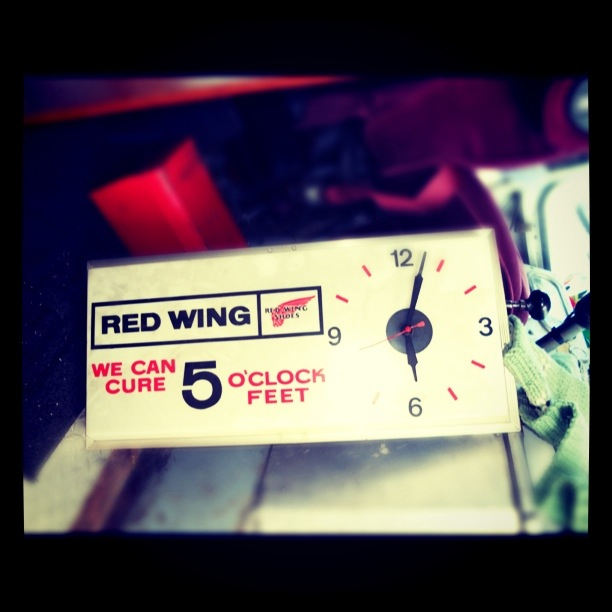 This was his booth...could he be Ashley? I guess I should've asked his name since I snapped quite a few photos of him