We had a little visitor in our tent last night. The picture isn't the best, 'cause there's no way I was getting any closer. Plus it was taken with a 3G iPhone - I can't wait for the next generation.
I'm billeted with seven other Officer's and Senior Enlisted Marines - if the junior Marines were around, there's no telling what they would've done with it. On a different field exercise late last year, they put a leash around a tarantula and a beetle.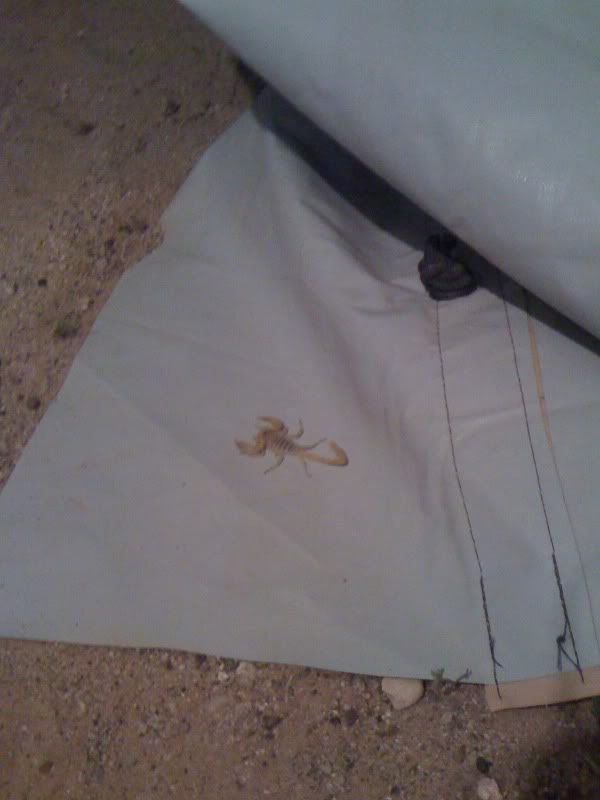 Going through my iPhone photos, I found the "pet" tarantula from our last field exercise. A cord was used to make a leash and since I don't condone the mistreatment of loveable creatures, I made the Marines let it go after a while, unharmed.